Microscopic Traffic Models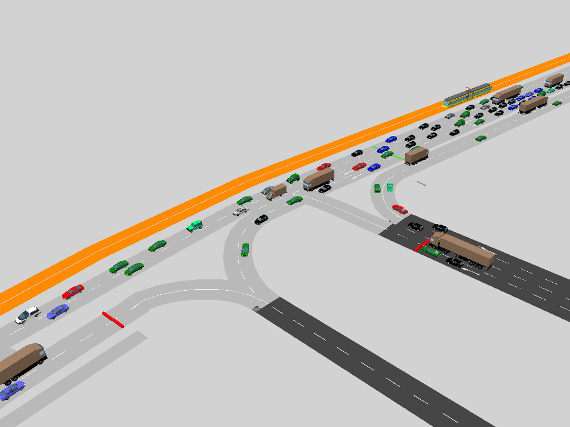 Microsimulation models are traffic models that simulate the behaviour of every individual vehicle. These models are often used to analyse a small area (often not larger than a sequence of crossroads or on and off ramps) in great detail. Besides the usual aggregated results such as intensities, travel times etc., microsimulation models also yield animations of the study area. These animations show the individual vehicles, making them easy to understand for non-experts. The animations can be used for communication purposes.

TML has licences for VISSIM and Paramics, two commonly used microsimulation software packages. Below we listed some projects in which we applied a microsimulation model.
Recente projecten